Top 5 : Gastronomic restaurants in Aix-en-Provence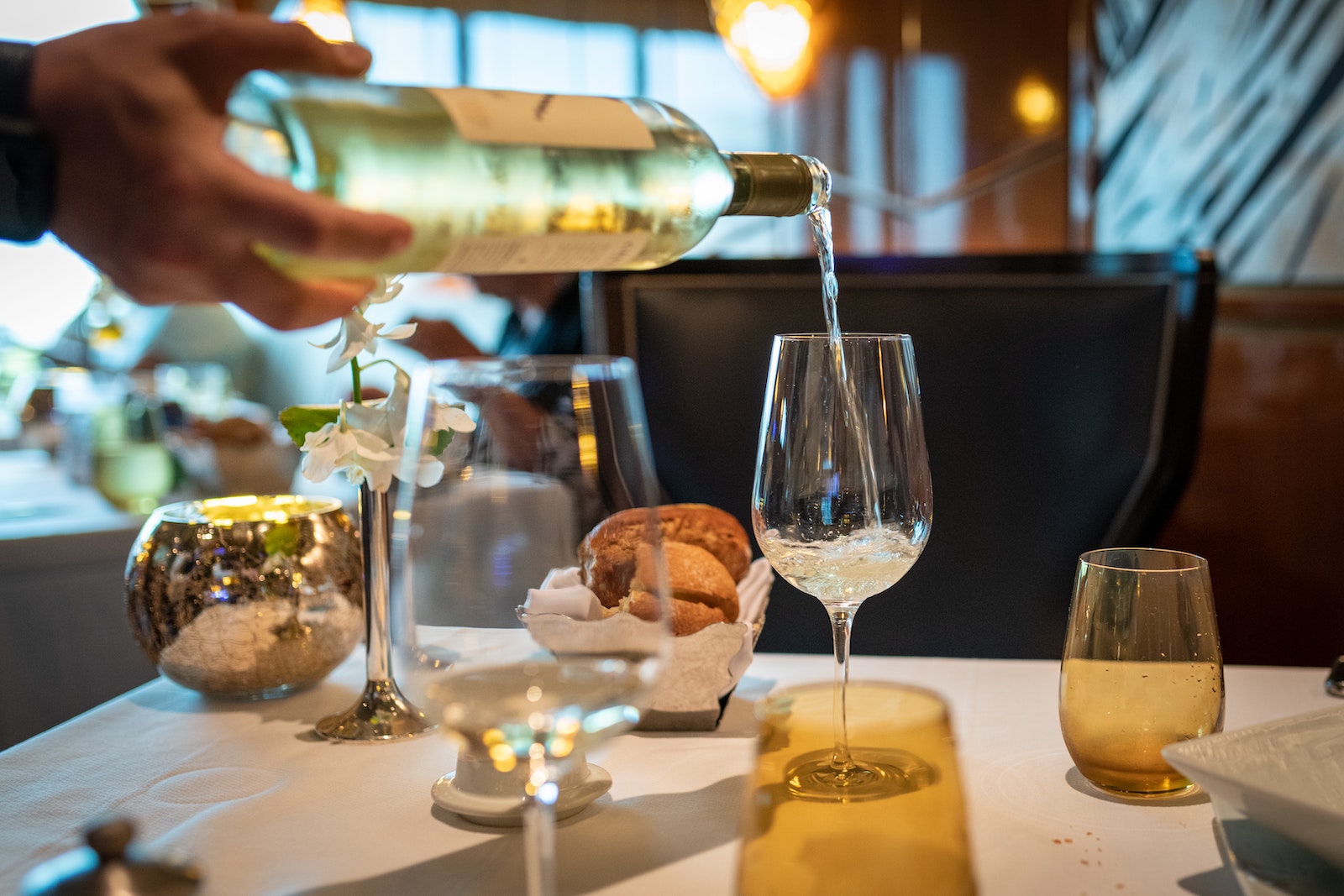 Welcome to the exquisite world of gastronomy in Aix-en-Provence, a city that combines the art and passion of cooking like no other. Nestling in the heart of sunny Provence, Aix-en-Provence is not only famous for its cultural heritage and picturesque charm, but also for its thriving gastronomic scene. In this article, we take you on a journey to discover a selection of gourmet restaurants in Aix-en-Provence, havens of culinary creativity where every dish is a work of art and every meal an unforgettable sensory experience.
Get ready for a gustatory journey through Provençal and international flavours, meeting passionate chefs who transform local produce into gastronomic masterpieces. Whether you're a lover of fine cuisine, an explorer of new flavours or simply in search of an exceptional culinary experience, follow us on this gastronomic adventure in Aix-en-Provence, where each restaurant is a step towards the discovery of good taste.
The Art, Château de la Gaude
Welcome to a truly enchanting world, where contemporary art blossoms before our very eyes, where the surrounding vineyards produce exceptional wines, where a French garden listed as a historic monument dazzles, where a 17th-century Provencal bastide reveals its charm, where secret hideaways blend harmoniously into the surrounding nature, and finally, where four restaurants with a unique character invite you to enjoy an extraordinary culinary experience. Welcome to Château de la Gaude. Heading up the kitchens is chef Matthieu Dupuis-Baumal, with a wealth of experience at the Domaine de Manville in Les Baux-de-Provence, who orchestrates a talented team, including Matthieu Derible at the gourmet restaurant Le Art. Together, they surpass themselves to unveil new flavours that will amaze your taste buds.
Chef Matthieu Dupuis-Baumal orchestrates a symphony of bold flavours, skilfully fusing Provençal traditions with subtle Japanese influences. Each dish is distinguished by its frankness and precision, bearing the stamp of an assertive culinary personality. In this enchanting setting and on the idyllic terrace, a veritable firework display of flavours awaits you, enhanced by a sumptuous wine list, including, of course, the jewels of the château.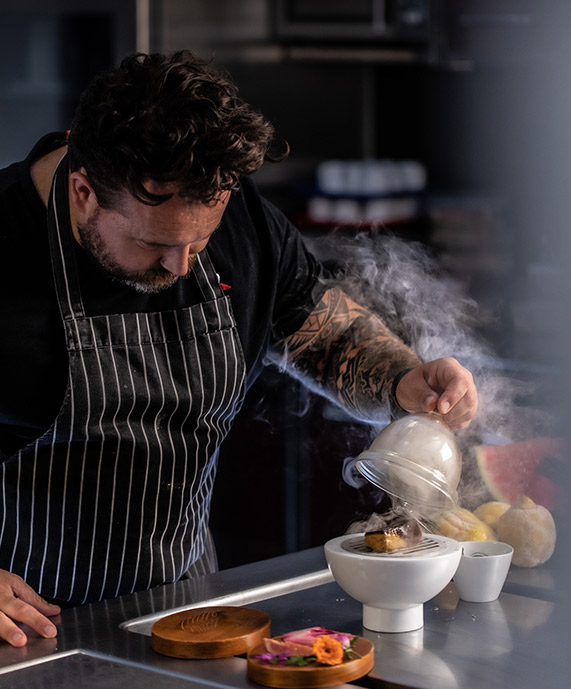 Restaurant Mickaël Féval, gourmet restaurant in Aix-en-Provence
Mickaël Féval, a talented chef, has turned his restaurant in Aix-en-Provence into a landmark of contemporary Provencal gastronomy. With a passion for quality local produce and boundless creativity, he offers his guests an exceptional culinary experience. His dishes are a veritable explosion of flavours, subtly blending Provençal traditions with modern influences. Set in enchanting surroundings, his restaurant is a haven of refinement where each plate tells a unique gastronomic story. Mickaël Féval embodies the new generation of chefs who are perpetuating the excellence of Provençal cuisine, while adding a bold, contemporary touch to each culinary creation. A visit to his restaurant is an unforgettable taste journey that will appeal to lovers of refined cuisine and epicureans in search of memorable gastronomic experiences in Aix-en-Provence.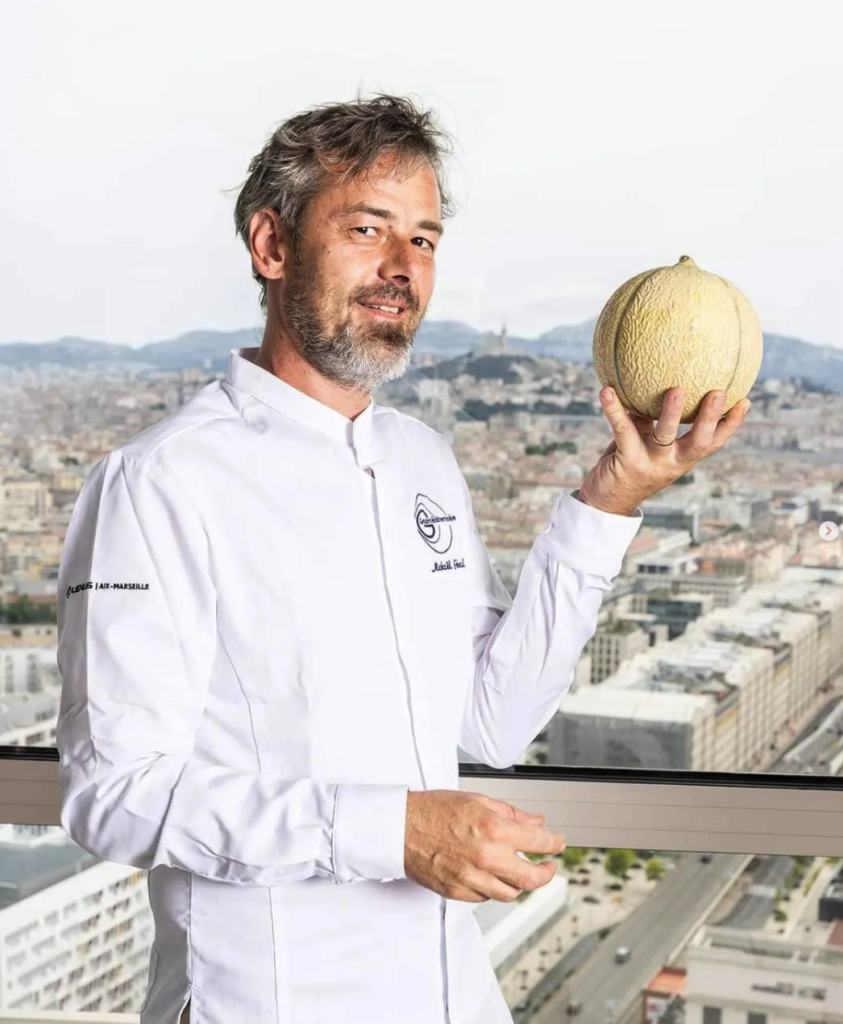 La Table du Chef, Pierre Reboul at Château de la Piolone
Pushing open the doors of this Provençal château means immersing yourself in the inimitable world of Chef Pierre Reboul, a passionate lover of cuisine and local produce, a tireless worker, an unrivalled technician, a jovial spirit and a curiosity about everything. With a Michelin star since 2003, whatever his destination, Chef Reboul has made his home at Château de la Pioline, where he set down his luggage in 2016, a veritable sanctuary of culinary innovation. His cuisine is a revelation, an invitation to a gourmet walk punctuated by surprises. Each bite is a unique sensory experience that leaves a memorable mark. Château de la Pioline, one of Aix-en-Provence's gastronomic restaurants, under the leadership of Pierre Reboul, is much more than a restaurant; it's a place where a passion for gastronomy is fully expressed, offering guests an extraordinary culinary experience that transcends the boundaries of taste and creativity.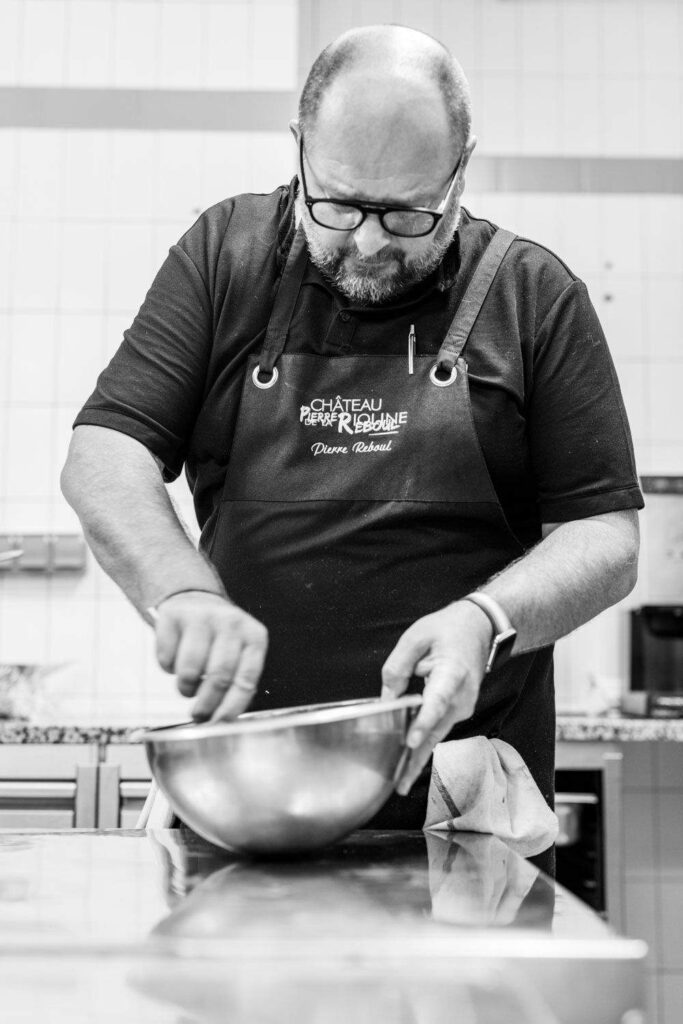 Restaurant Âma Terra, Villa Saint-Ange
Named Âma Terra, this restaurant by celebrated chef Pierre Gagnaire draws its inspiration from the very essence of the land of Provence that nourishes it. Each ingredient becomes a masterpiece in the orchestration of each dish, combining balance, refinement and exceptionally unique taste combinations. Located in the gastronomic hotel restaurant Villa Saint Ange, in the heart of Aix-en-Provence, Âma Terra offers exquisite Mediterranean cuisine made from fresh seasonal produce, in close collaboration with local producers. You'll be transported to a haven of tranquillity, nestled in an 8,000 m² estate planted with trees, a stone's throw from the Cours Mirabeau, where the French art of living blends harmoniously with the charm of Provence. A gastronomic experience that sounds like an ode to the land and the generosity of its treasures.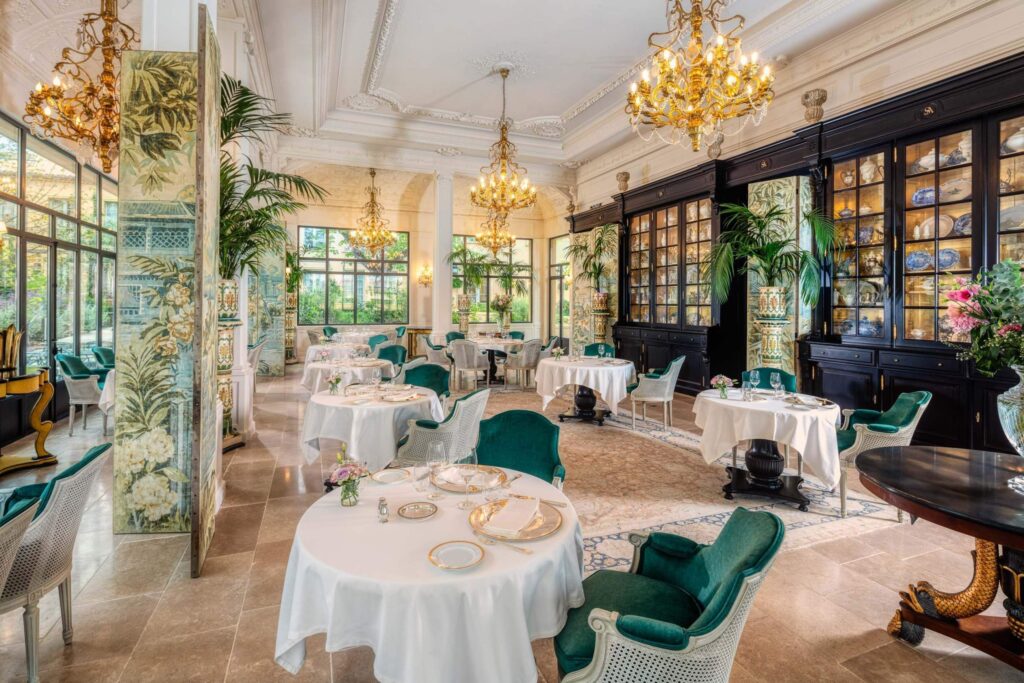 Le saint Estève, Chef Julien Le Goff
Nestling in the heart of the Aix-en-Provence countryside, at the foot of the famous mountain that inspired the painter Paul Cézanne, the hotel Les Lodges Sainte-Victoire offers elegant dining that is a canvas for the talent of Chef Julien Le Goff. At Le Saint-Estève, one of Aix-en-Provence's gourmet restaurants, the menu is a veritable canvas of Provençal colours and flavours. The dishes, all elegance and sunshine, are an invitation to a culinary journey through the South of France. Chef Julien Le Goff draws his inspiration from the surrounding countryside and the treasures of the terroir, choosing produce of impeccable quality and freshness. Each dish is a tasty work of art, designed to delight your taste buds and leave an unforgettable culinary impression. A gastronomic experience that celebrates the richness of Provençal flavours and the creativity of the Chef.