How to celebrate your wedding anniversary?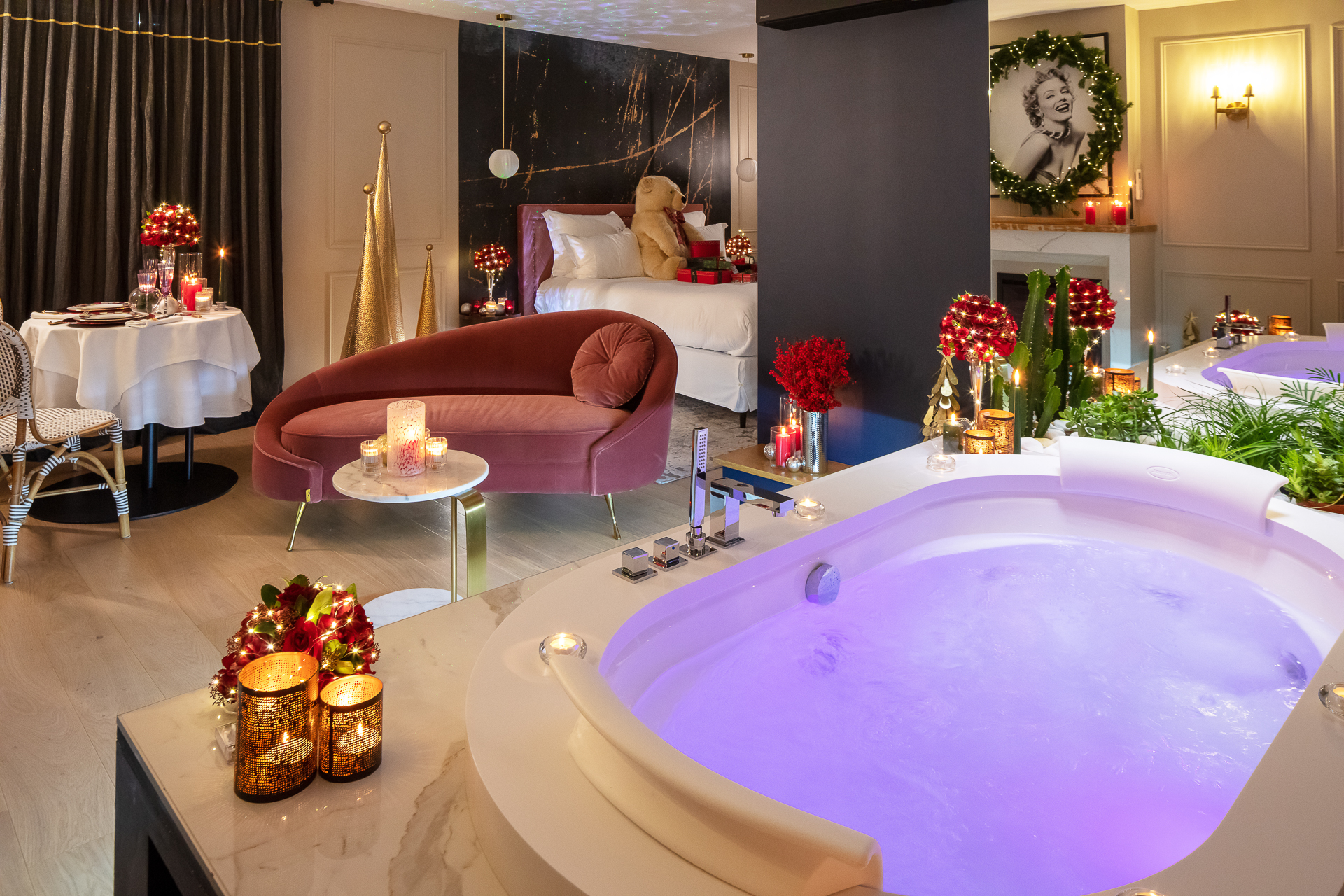 Celebrating a wedding anniversary is the perfect opportunity to reminisce about shared moments, strengthen bonds, and create new memorable memories. If you're looking for a romantic and intimate way to celebrate this special day, imagine a night for two in a room with a jacuzzi, a gourmet meal, champagne, and a massage. Here's how you can create the perfect evening for your wedding anniversary.
The Perfect Getaway
Step 1: Book a Room with a Jacuzzi
For a romantic evening, it all starts with choosing the right place. Look for a hotel room or a charming accommodation that offers private jacuzzi rooms. This luxurious touch adds a relaxing dimension to your evening and creates an intimate atmosphere for you and your partner.
Step 2: Reserve a Gourmet Meal
Book a table at a gourmet restaurant in the area or opt for gourmet meal delivery to your room. If the place where you're staying offers room service for dinner, it's the ideal option to make the most of your private jacuzzi.
Step 3: Pick a Bottle of Champagne
Champagne is the ultimate symbol of celebration and romance. Choose a bottle of your favorite champagne and savor it throughout the evening to toast to your love and your wedding anniversary.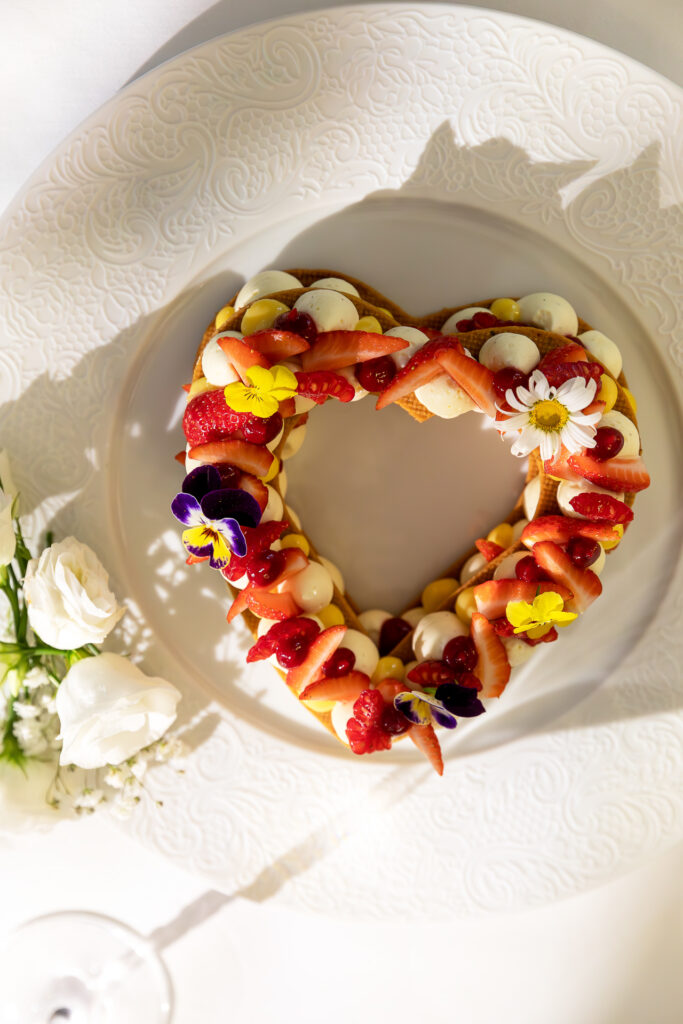 Step 4: Plan a Couples Massage
For the ultimate relaxation, consider booking a couples massage in your room. Many spas offer massage services that can be tailored to your specific needs, creating a relaxing and romantic experience.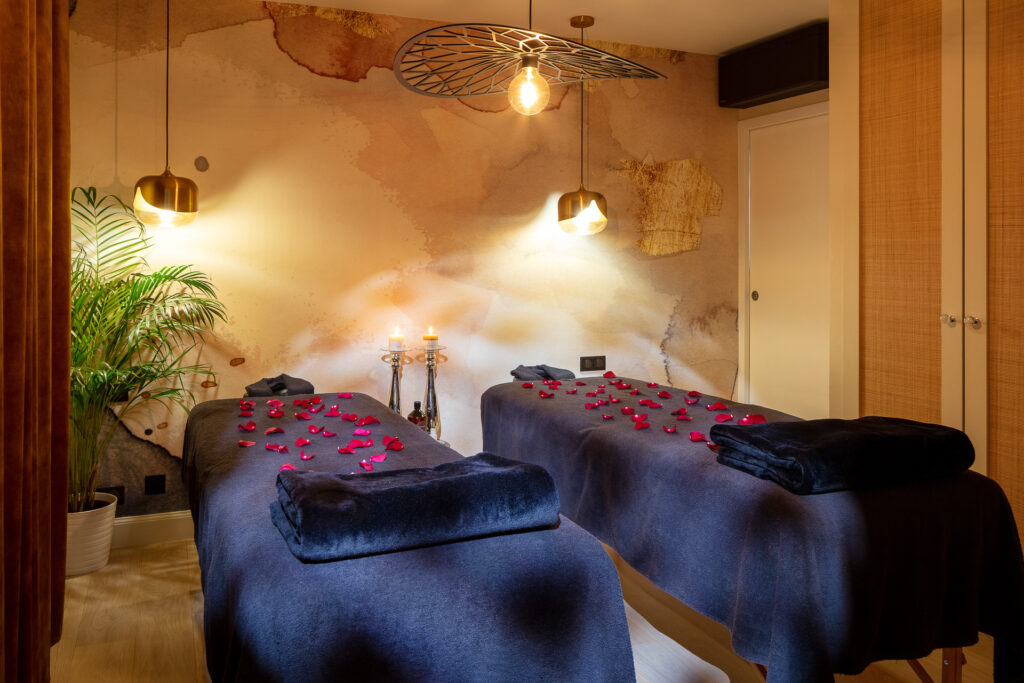 Setting the Perfect Atmosphere
Prepare the Atmosphere
Decorate your room with rose petals, scented candles, and soft music to create an intimate atmosphere. Also, prepare massage oils for an even more sensual experience.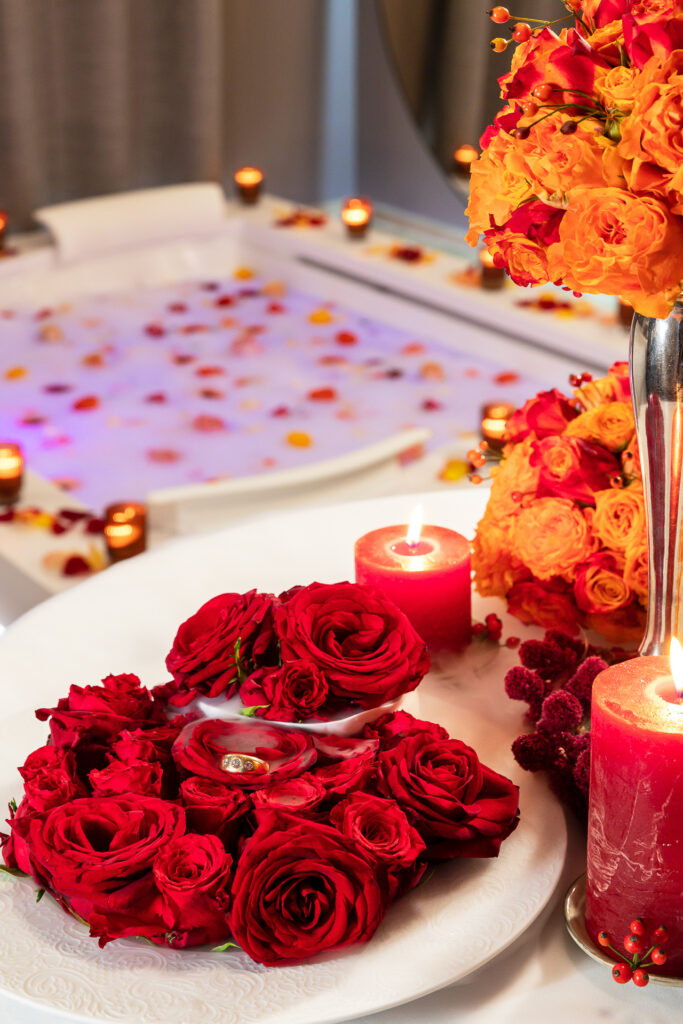 Jacuzzi Relaxation
Start your evening by relaxing in the private jacuzzi. Share moments of togetherness while lounging in the warm water and enjoying a glass of champagne.
Gourmet Tasting
When dinner arrives, savor every bite attentively. Talk, laugh, and share memories while enjoying a delicious gourmet meal. Don't forget to toast with your champagne to mark the occasion.
Couples Massage
After dinner, pamper yourselves with a couples massage. This will allow you to relax even more and strengthen your connection. Alternatively, you can also opt for massages one after the other to prolong the pleasure.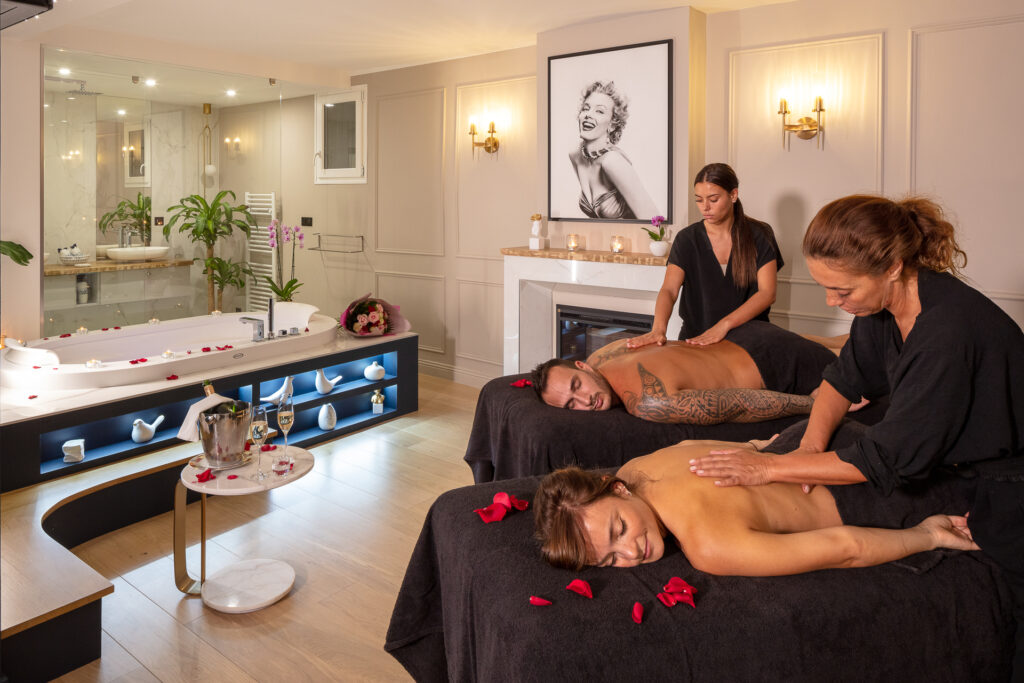 At the end of this memorable evening, take a moment to lie in the cozy bed of your room with your partner. Look at the stars through the window or exchange sweet words and promises of eternal love. It's the perfect time to reflect on your journey together and all the beautiful moments to come.
In the end, a couples' evening to celebrate a wedding anniversary in a room with a jacuzzi, a gourmet meal, champagne, and a massage is the perfect way to show your love and appreciation for your partner. It's an intimate experience that will strengthen your bonds and create unforgettable memories. So, get ready to enjoy a romantic evening that you will remember for years to come.