The 10 most beautiful guest rooms with swimming pool in Provence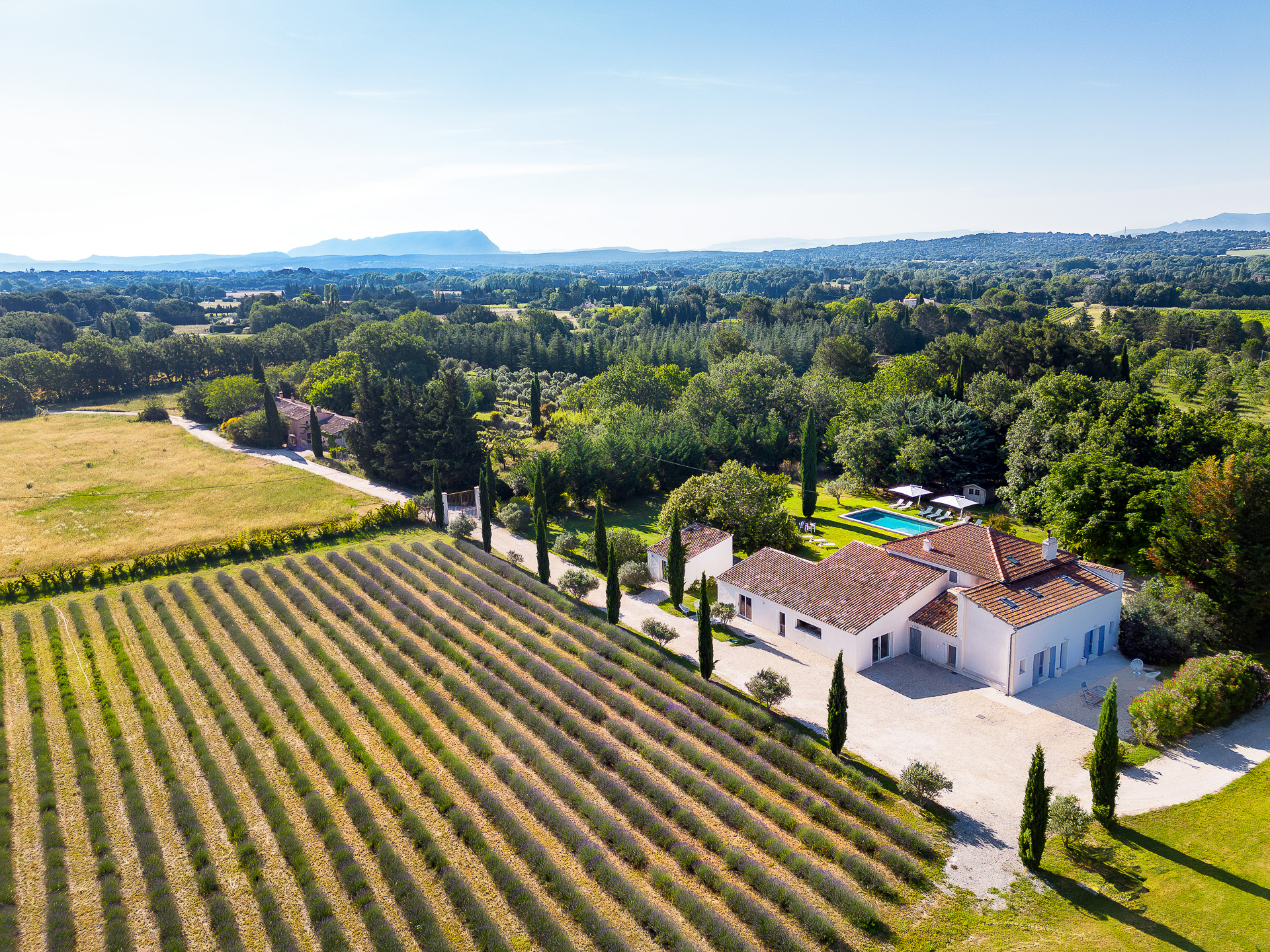 The sun-drenched region of Provence is the ideal place for a peaceful, relaxing holiday. If you're looking for an unforgettable stay, why not opt for a bed and breakfast with swimming pool? In this article, we have selected ten of the most beautiful bed and breakfasts with swimming pool in Provence to give you an authentic and refreshing experience.
La Bastide de Marie – Ménerbes
Located in the charming village of Ménerbes, La Bastide de Marie is a haven of peace surrounded by vineyards. The swimming pool offers breathtaking views of the Luberon hills, creating an idyllic setting for relaxing moments.
Le Mas des Romarins – Gordes
Le Mas des Romarins, in Gordes, is a charming bed and breakfast nestled in the heart of the Luberon mountains. Its infinity pool offers panoramic views over the surrounding countryside, perfect for relaxing in peace and quiet.
Les Chambres Romantiques – Aix-en-Provence
Les Chambres Romantiques offers two lodges and a suite, all independent and equipped with private Jacuzzis designed for two people. These accommodations guarantee a high level of comfort and the Bastide's garden has a swimming pool where you can relax and enjoy the sunshine with the gentle scent of lavender from the fields behind the Bastide.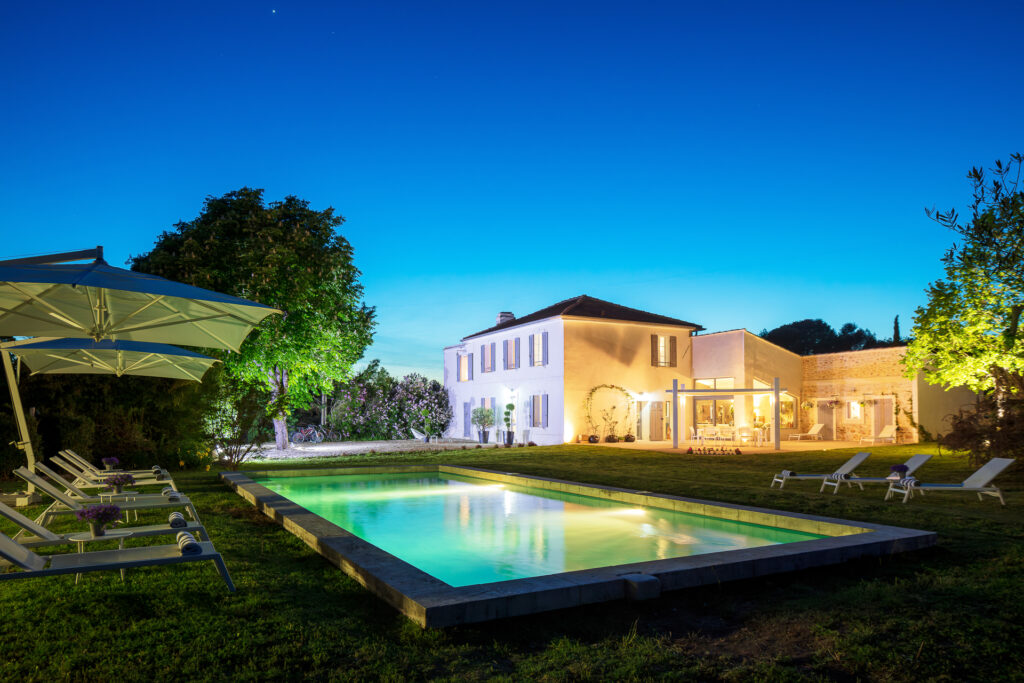 Le Clos du Buis – Bonnieux
Le Clos du Buis, in Bonnieux, is an elegant guest house surrounded by lush gardens. Enjoy a refreshing dip in the swimming pool while admiring the spectacular views of the Luberon.
Le temps suspendu – Pernes-les-Fontaines
Charming guest house with heated swimming pool, ideally nestled in the heart of the historic centre of the village of Pernes-les-Fontaines. An ideal base for exploring the treasures of the Luberon and Mont Ventoux, as well as picturesque villages such as Isle-sur-la-Sorgue, Gordes and Roussillon.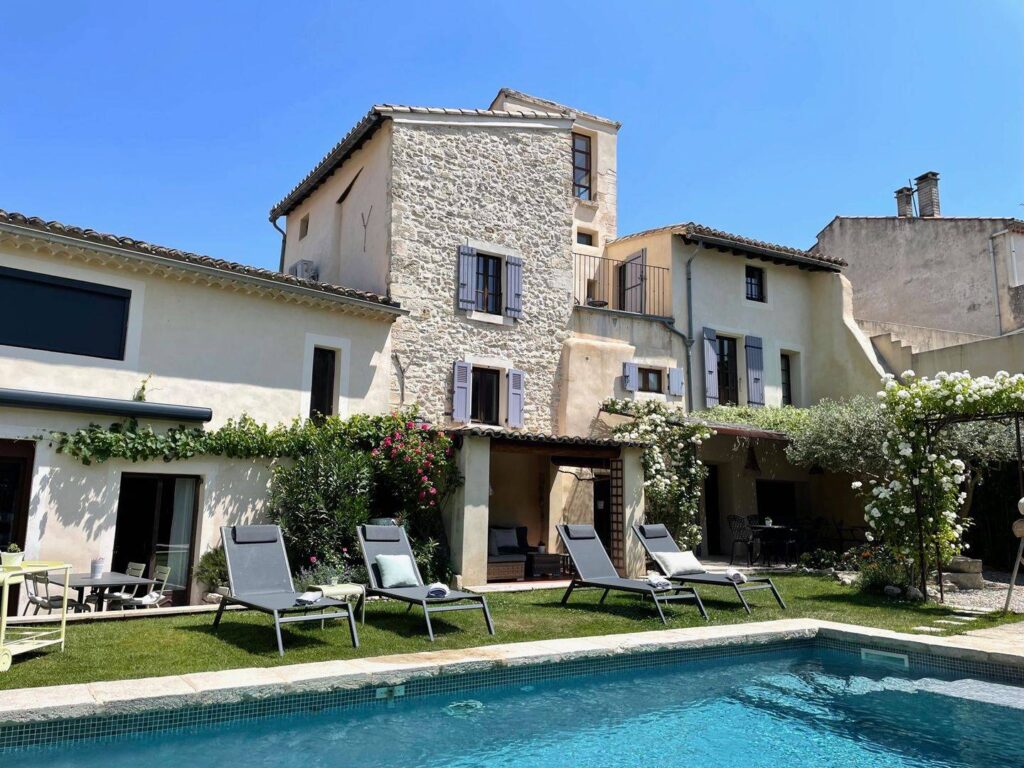 Justin de Provence – Orange
In the heart of Provence, nestled between the famous vineyards of Châteauneuf-du-Pape, Gigondas and Cairanne, you'll find a charming guest house in Orange. The house is entirely dedicated to the well-being and relaxation of its guests, creating the ideal environment for a peaceful getaway.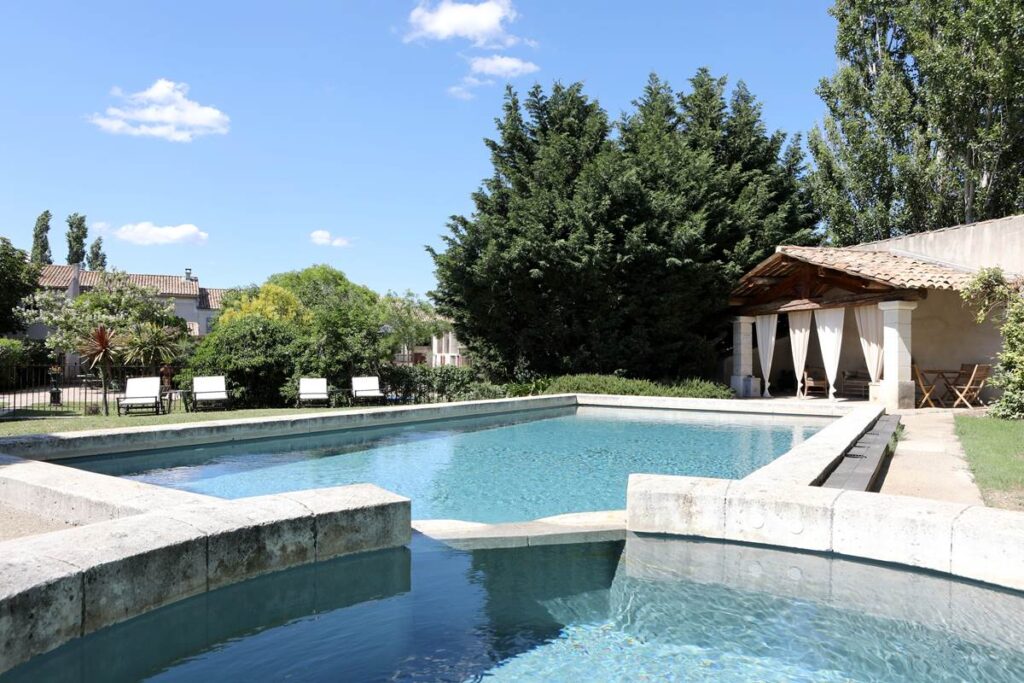 Le Mas des Arômes – Entraigues sur la sorgue
Discover a genuine Provençal farmhouse in the heart of Provence, home to five romantic, air-conditioned guest rooms. Each room has been decorated with great attention to detail, preserving the essence of Provençal charm.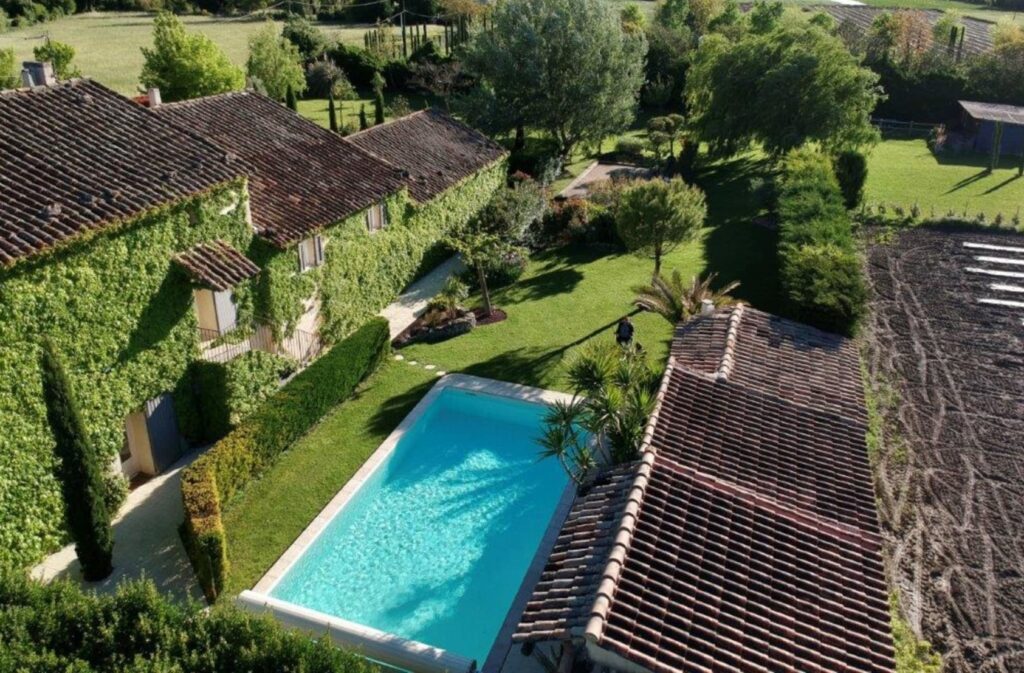 The Clos des Cambres – Les Arcs
The Clos des Cambres offers you a choice between two guest rooms and three suites, two of which are equipped with a private spa. All of these accommodations have been designed using raw and traditional materials, creating a warm, charming, and uniquely decorated atmosphere.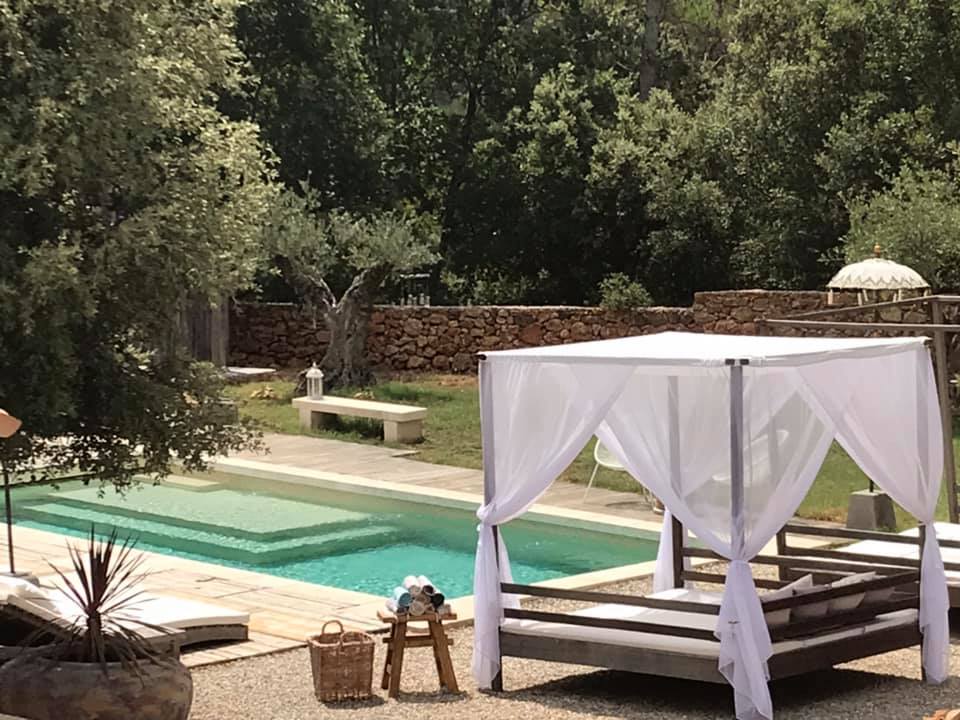 The Gardens of Eleusis – Gordes
The four guest rooms, adorned with chic Provençal decor, welcome you in a distinctly contemporary ambiance. They invite you to disconnect and relax, offering each visitor a unique experience. Each of these rooms houses an artwork created by a renowned Provençal artist, adding a touch of authenticity and prestige to your stay.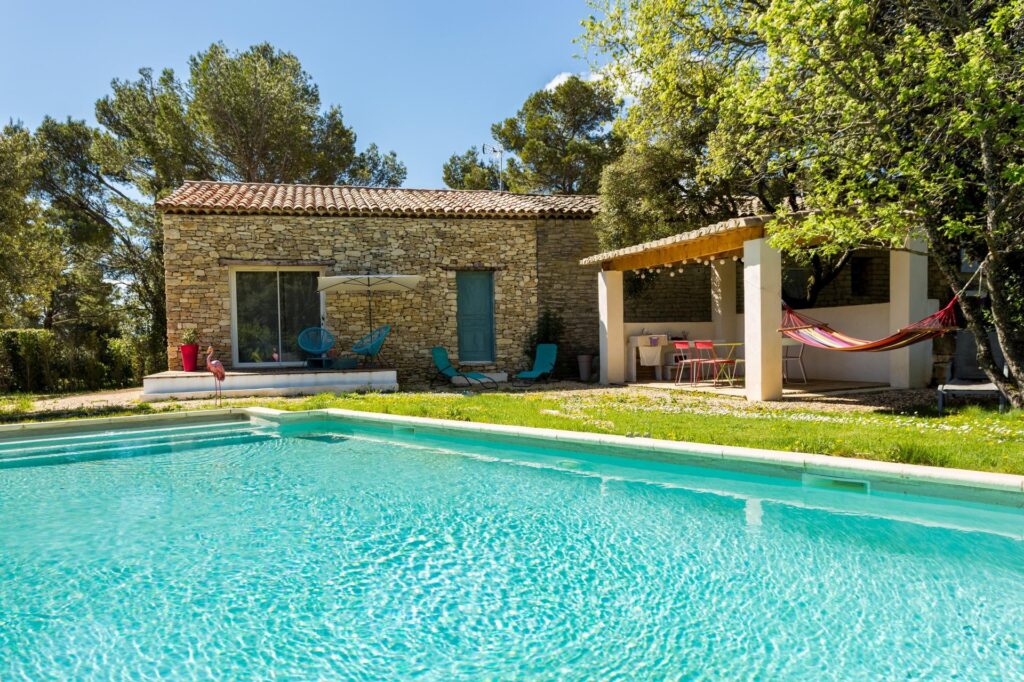 Bastide Lacombe – Vaison-la-Romaine
For centuries, this house has overlooked the valley at its feet, providing natural protection from the northern mistral wind and opening up to stunning southern landscapes. Originally expanded in the 1970s, it underwent a thorough restoration in 1999, transforming it into an elegant guesthouse. We invite you to discover Bastide Lacombe and its pool overlooking the vineyards.

Whether you want to explore the picturesque villages of Provence, savor local cuisine, or simply relax by the pool, these guesthouses provide the perfect setting for an unforgettable vacation. Book now and get ready for an exceptional Provencal experience.